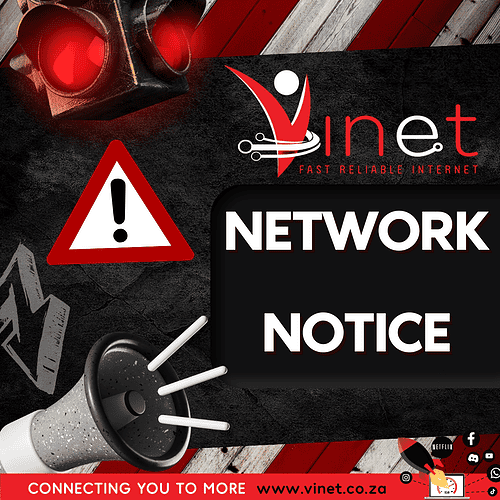 RESOLVED: 09:00 13 March 2023
Network Notice: Ceres & surrounding areas
Please note that we are currently experiencing an unforeseen outage at our highsites in Ceres, affecting client in the Tulbagh, Ceres and surrounding areas.


Teams have been dispatched to assess, and repair on-site, as soon as possible.


The current ETR is set for 11:30 am, on the 13th of March, 2023


We apologize for this inconvenience and will keep you updated as our team progresses.