Tinder Swindler:
how to date online safely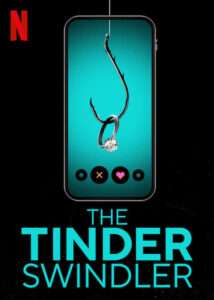 Tinder Swindler:
A Scammer By Any Name How To Protect Yourself on Tinder and Online
Good con artists have a strange relationship with emotion: many of them demonstrate an almost uncanny ability to manipulate and elicit emotions in others, yet they're often detached from their own emotions. This frightening combination is in evidence throughout the recent independent film sensation The Tinder Swindler.
The film tells the story of a conman who uses the Tinder app to insinuate himself into the lives of three female victims. In the film, Simon Leviev sets up elaborate romantic cons to appear as a wealthy diamond heir, then uses the trust he has gained to steal information, then money – only to use that money to fund the con for his next victim.
It's a taut and dramatically told story, but without a clear moral or ending. (The New York Post has reported that Leviev has signed with a Hollywood agent, and "wants his own dating show.")   
How To Stay Safe: Five Scammer Prevention Keys
But the moral for users of Tinder — and social media in general — are still the same: proceed with caution!  Below are a Five Keys to help you stay safe as you navigate dating apps like Tinder — they're also useful guidelines for people you might meet on any other social app like Facebook:
Do some research — and take your time.
Before meeting in real life with anyone you've met online, take the time to do a little background research and find out if the person you're speaking to is who they say they are. 
Consider bringing a friend for the first date(s), and meet in public. Yes, this will keep you safer, and it might also help provide a more casual atmosphere where you can learn a little bit more about your new friend.
Be sensitive about peculiar information requests.

Spoiler alert: The Tinder Swindler orchestrated reasons to get Passport information, and then quickly put it to nefarious use. Whatever the reason given, a quick pivot to requests for detailed personal data is always a sure warning sign, especially in a new relationship.
Keep your purse, phone, and ID's close. Don't overlook simple physical sources of data like these. Don't leave them unattended.
If you have any suspicions, check in to things. If anything seems odd in terms of your interactions, don't bury your head in the sand. A good security solution like dfndr security can help you track where your data is going and also protect your physical phone from theft. Stay on top of your bank and credit card accounts.
Remember: Most Scammers Don't Do A Lot of Romancing
The Tinder Swindler is also a healthy reminder that most scams are not quite as elaborate as those cooked up by Simon Leviev.  But most scams operate on the same human emotions of romance and self-interest. 
Set some clear rules for yourself in the dating world – and also for when you're answering emails and text messages — or when you're looking for work on a job site.  If it looks too good to be true – it probably is!